"How To Respond To Negative Patient Reviews" is written by Phase 5 Analytic's Founder and CEO, Andrew Epprecht. It originally appeared as "How to Respond to Patient Reviews" on Phase 5's website and is reproduced here with permission. Scroll to the bottom of the article for Andrew's bio.
---
---
Let's face it. Even if the quality of your care is outstanding, patients tend to get upset. Sometimes it's because they had to sit too long in the waiting area. Other times it's because they had to pay for parking. Occasionally it's just because the receptionist didn't smile at them when they checked in. No matter the reason, it happens.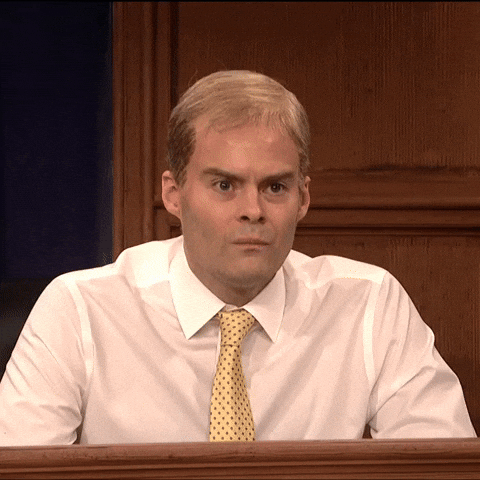 Every doctor I've ever spoken to about the importance of online reviews cringes when I mention sites like Yelp. After all, Yelp is basically a cesspool for chronically unhappy customers and patients. It's no wonder that the average rating on Yelp across all industries is only 3.8 stars.
Since it's impossible to please everyone, what should you do when someone leaves you an angry 1-star review? It's about time to tackle how to respond to negative patient reviews since it's bound to happen.
Steps to Take Before Responding to a Patient Review
Read the patient's review. It's impossible to make the most of the scenario if you don't read the patient's review thoroughly. While you're reading the review, it's important that you follow the remaining steps before responding. Sometimes you can get caught up in emotion and risk damaging your reputation even further with too quick of a response.
Don't take it personally. People get upset, it's natural. As a doctor, you're interacting with different people all day long, so miscommunications are destined to happen. Try not to think of negative patient reviews as a personal attack. Rather, think of them as pieces of constructive criticism or a chance to improve the way you and your practice provide care to your patients.
Identify the source of the patient's frustration. Patients complain about all types of issues. Try to find the cause of the patient's unhappiness. Once you've identified the problem, you'll be more prepared to respond to the negative review.
Think about possible solutions. Now, start to think about ways to mitigate the issue. Sometimes the solution can be as easy as a simple apology message that you send to the patient. Other times the solution might involve a followup phone call with the patient to talk about their specific concern or explain why the issue arose in the first place.
Steps to Take While Responding to a Patient Review
Make sure to respond. It's very important to make sure you actually respond to the negative review. Sometimes I've seen doctors put it on the back burner because they don't want to deal with the issue. However, a 5-minute response to a negative review can go a long way, not only with the patient themselves but also with other potential patients down the road should they decide to change their initial review.
Respond privately. To avoid any public back-and-forth between you and your patient, I recommend that you never respond to negative patient reviews publically. Instead, reach out to the disgruntled patient through a private message and perhaps arrange a time to discuss their frustrations over the phone. A personal phone conversation with the patient will go a long way to ease their anger.
Don't use any Protected Health Information (PHI). Even if you're conversing over email or through a private message, avoid using any PHI. The last thing you want to happen is to end up with a HIPAA violation because of your well-intentioned attempt at consoling a patient.
Use empathy. This seems simple, but it's where most doctors make mistakes. When responding to a negative patient review, make sure to be understanding. Frame your response to avoid sounding combative or defensive, because this will only make patients more upset than they were to begin with.
Tell them how you're going to fix the issue. Sometimes, a simple one-time fix is all that's necessary to appease your patient. For instance, let's say the patient called your office during a busy time and got put on hold indefinitely (I know, a stupid reason to leave a 1-star review). A solution to this would be to have a receptionist call them back at a convenient time for them. Other times, the solution is not as immediate. In that case, let the patient know the steps you'll take to avoid having the situation happen again in the future.
Ok, you've responded to the review. Now what?
After you've followed the steps above and responded to the patient review, there are a few directions you can take. However, my suggested approach is to proceed on a case-by-case basis. That being said, here are a few options:
Wait for the patient to respond. I would avoid bombarding the patient with multiple different messages. Instead, wait for them to respond to your initial message before trying to reach out a second time.
Consider asking the patient to change their initial review. This is a tricky one since you don't want to risk upsetting the patient further. Asking a patient to alter their original review is only a viable option if you were able to fully rectify the situation and the patient seems extremely satisfied with your response.
Ask other happy patients to leave 5-star reviews. It's virtually impossible to get a 1-star review removed from sites like Yelp, Google My Business, Facebook or Healthgrades. Instead of wasting your energy on that, consider asking some of your current patients to leave public feedback on those websites. The best way to get rid of a bad review is to drown it out with tons of positive ones.
---
As the Founder and CEO of Phase 5 Analytics, Andrew leads a team of healthcare marketers and consultants. An entrepreneur at heart, Andrew started his first business in high school. While at Duke University, he further developed his knowledge of PPC, SEO, Reputation Management. Today, Andrew uses these skills to help healthcare organizations attract new patients online.